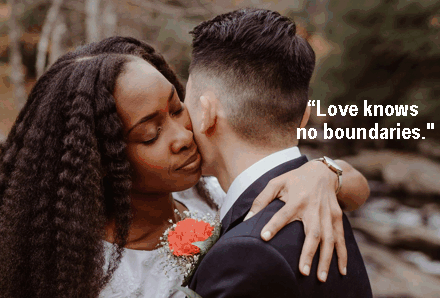 Stephen (Korean) and Felecia (Haitian-Bahamian) Lee.
They got married on October 4, 2020.
The Jasmine is Still Sweet-- Responding emotionally to COVID19
It was in the middle of March. The news about COVID-19 in The Bahamas was in our ears. But many of us did not really grasp at that time what this was all about. The 24-hour curfew was not in place yet. On March 17 and 18, Annick and I had to make a previously planned one-day trip to our daughter in Brandon, Florida, to get some things she had for us. We were nervous. We took alcohol-soaked napkins, hand sanitizers and masks. We sanitized our seat in the airports and airplanes. We got back the following day with a sign of relief. Since then, our country has been shaken to the core with COVID19. Some have died, bringing pain and disbelief to families. Many more have been infected with COVID19 and many others suspected of having the diseases. We are experiencing something we have never had before or never will again in our lifetime. Although the much-needed restrictions are gradually being lifted, the scare of COVID19 is exposing our fears, frets, anxiety, and worry. -- Read the article.