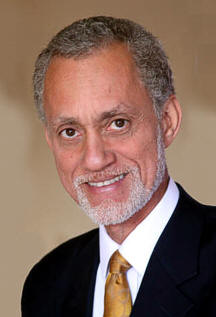 WHO?
Barrington H. Brennen, MA, NCP, BCCP, JP, is a marriage and family therapist and counseling psychologist (25 years). He is the co-president of Marriage and Family Counseling Services, The Bahamas. [ See Business Licence ] He provides therapy for couples, individuals, or families. He is also a nationally certified psychologist, board certified clinical psychotherapist (USA). He is a member of the Bahamas Psychological Association, American Psychological Association, American Counseling Association and International Employee Assistance Professionals Association. He is a graduate of Andrews University, Berrien Springs, Michigan, United States of America. He is a husband, father, grandfather and a person who makes it his passion to help people smile again. Read more about Barrington Brennen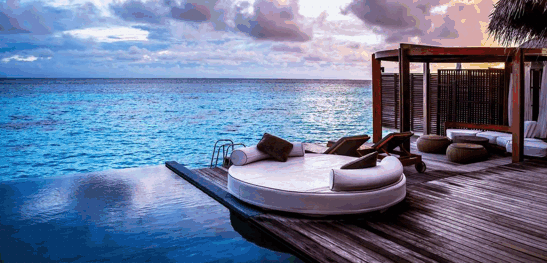 FACE-TO-FACE THERAPY

Barrington Brennen provides face-to-face therapy in his private office in Cable Beach, Nassau, The Bahamas. Due to COVID19 pandemic, to enter the office, sanitize hands by using the dispenser near door and wear mask covering mouth and nose and take your temperature.
CYBER THERAPY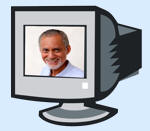 With the use a video messenger, Barrington also provides cyber therapy (therapy anywhere in the world) for individuals not living on the island of New Providence, The Bahamas, who desire his services and are able to pay electronically. See below.
WHO WILL HE SEE?
Married couples

Pre-married couples

Individuals from age twelve to any age.
Younger children in the context of marital or parenting therapy.
The elderly
If you are getting married, then you would want to get pre-marriage counseling. Consider it a required to get married. Barrington Brennen and help you prepare for marriage. Read all about it
CALL FOR AN APPOINTMENT
1-242-327-1980 / 1-242-477 4002
Not available on Saturdays.
OFFICE HOURS
These hours have been adjusted to comply with the on-going curfew hours.
As of July 26, 2021, curfew is at 10 p.m.

Ample parking, air conditioned and comfortable.
Private waiting room and restroom.

Sundays: 11:00 a.m. to 8:30 p.m.

Mondays 8:00 a.m. to 8:30 p.m.

Tuesdays: 8:00 a.m. to 8:30 p.m.

Wednesdays: 8:00 a.m. to 8:30 p.m.

Thursdays: 8:00 a.m. to 8:30 p.m.
Fridays: (June to October) 8:00 a.m. to 6:00 p.m.
Fridays: (November to May) 8:00 a.m. to 4 p.m.
Saturdays: CLOSED

Payment Option
Click here to see fees and payment options
Aggression and Violence
Anger
Anxiety
Attachment Issues
Blended Family Issues
Career Choice
Control Issues
Depression
Dissociation
Divorce / Divorce Adjustment
Domestic Violence
Drug and Alcohol Addiction
Emotional Abuse
Family of Origin Issues
Family Problems
Forgiveness
Grief and Loss
Gambling Addiction

Infidelity / Affair Recovery
Marital Therapy
Men's Issues
Midlife Crisis / Midlife Transition
Parenting
Post Partum Depression
Pre-Marital Counseling
Relationships and Marriage
Religious Issues
Self-Confidence
Self-Esteem
Sexual Addiction
Spirituality
Stress
Suicidal Ideation and Behavior
Trust Issues
Women's Issues
Worry

SEMINARS AND WORKSHOPS

Barrington Brennen is available to conduct seminars on marriage, family, parenting, gender equality, domestic violence, conflict resolution, communication, grief and loss, etc., anywhere in the world. Contact him to discuss fees and to make arrangements.

He has conducted seminars in The Bahamas, Belize, Cayman Islands, Puerto Rico, St Marteen, England and Wales, Florida, United States of America.
Sessions by appointments only--day or night.
Private and very confidential.
Tel: 242-327-1980
Cell: 242-477 4002 (WhatsApp also)
Email: help@soencouragement.org
Address:
Sweet Refuge
49 Hampshire Street Cable Beach
P.O. Box CB-13019
Nassau, The Bahamas
Fees & Payment: $120 for first session (Intake session). $80 for all other sessions. Therapy sessions are generally once a week. However, multiple sessions in a week may be necessary depending on the situation. In-office clients can pay in cash or make direct online payments/wire to MCFS, CIBC First Caribbean Bank, Bahamas. They will receive direct payment info in office. No checks accepted. Payment is due at the end of the therapy session.
Click here for local online payment method.
Click here for international clients payment method. Persons living outside The Bahamas and using this method, must add $8 to the fee.
Fees may be changed without prior notice.