About Barrington & Annick Brennen

Barrington H. Brennen

Theme Text

"We loved you so much that we were delighted to share with you not only the gospel of God but our lives as well, because you had become so dear to us."

1 Thessalonians 2:8

Official Logo

Brief Introduction

Barrington H. Brennen is a marriage and family therapist, counseling psychologist, nationally certified psychologist, board certified clinical psychotherapist USA; Justice of the Peace for the Commonwealth of The Bahamas, marriage officer for The Bahamas, an ordained minister of the gospel, musician, writer, armature graphic artist, inspirational speaker, husband of one wife for 35 years (July 21, 1977), father of two adult children, father-in-law, grandfather, and a lover of people.

Annick M. Brennen is a trained educational administrator and consultant, and the proprietor Annick's Unique Creations, custom window treatments & decor for every budget. Link

Barrington & Annick

Sounds of Encouragement Counseling and Media Association was established in 1984, first with a radio program called Sounds of Encouragement (SOE). SOE was designed to reach the lonely, depressed, and those who just could not sleep at nights. It was aired on Radio Bahamas, ZNS 1 & 2 Nassau, Bahamas for eight years. It stopped airing when I moved to Jamaica to work at Northern Caribbean University. In addition to appearing on many other radio and television programs upon invitation, he counsels couples and individuals and families, and conducts seminars on family violence, marriage enrichment, sexuality, parenting, pre-marriage education, stress, child abuse, etc. A division of SOE is Council for Family Research a research organization with the intent of "Discovering the Hidden Truth" about family life, marriage, pre-marriage relationships, social issues, etc.
Barrington and Annick Brennen are co-presidents for SOE. Barrington is an ordained minister of the gospel, marriage and family therapist, counseling psychologist, nationally certified psychologist, and certified Prepare Enrich trainer and counselor.

A native of Fort-de-France, Martinique, Annick was born the fifth of seven children of the late Gerard E. Valleray and Marguerite T. Faure Valleray. Annick is an educator, consultant, and trainer.

Annick and Barrington have been married for more than 35 years and have two young adults: Mrs. Marguerite Samuel Andrews University and Gerard 2007 graduate of Union College, Lincoln, Nebraska (B.A. in Health and Human Performance with emphasis in business sports. Gerard is a Certified Strength Conditioning Specialist (CSCS). His goal is to obtain a PhD in exercise science and specialize in cardio recovery and research.
.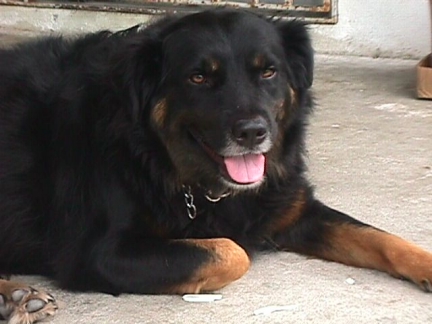 Sergent Brennen (1996 to 2006)
He was a wonderful member of the Brennen family. Never forgotten
---

Become a Member of the Dove Club by Donating $100 or more Annually.
Or you can make a one-time or annual donation of any amount, even as small as $1. Your donation will help support Sounds of Encouragement Radio Ministry, Council for Family Research, and Support Groups for Abused Individuals. Persons making donation of $100 or more will receive a Sounds of Encouragement Membership Pin. All donors will receive a bi-annual update/newsletter. Make your checks payable to Sounds of Encouragement (US or Bahamian Check Only) or click here to donate online. Mail to P.O. Box CB-13019, Nassau, Bahamas. For more Information call 242 327 1980 or email at question@soencouragement.org


---