Justice of the Peace
Barrington H. Brennen was sworn in as a Justice of the Peace serving the entire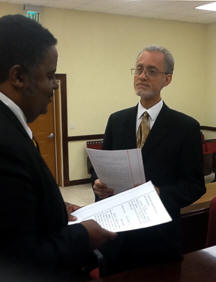 Commonwealth of The Bahamas on Friday, April 20, 2012. See documents below.
Barrington Brennen can officially draft and sign documents, applications, forms, that may require a Justice of the Peace.
There is fee for signing each document.
According to Magistrate Act, section 7, a Justice of the Peace has the powers as a Magistrate to sign warrants for the apprehension and commitment for sage custody or persons charged with offences and to issue search warrants and to take affidavits and administer oaths.
By Section 8 of the Act, the Justice of the Peace is empowered to preserve the peace, to suppress riot and affrays and to disperse all disorderly and tumultuous Assemblies; and for any of these purposes to call in assistance of the Police and all Her Majesty's liege subject who shall be bound to obey all lawful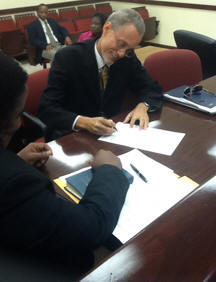 commands.
By Section 9 of the Acts, whenever any Magistrate is unable from sickness absence or an other cause, to be present in court, any two justice of the peace may on request in writing of such magistrate, sit in court in his place and shall while so sitting have all the powers and jurisdiction exercisable by him. Further, the Chief Magistrate may, at any time, whenever he shall deem it expedient, authorize any justice of the peace so to act and assist in the place of the magistrate.

Marriage Officer
Would you like to get married in the sunny, romantic, Bahamas? The Bahamas is the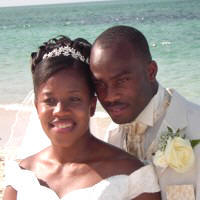 leading Caribbean tourist destination and one of the top tourist spots of the world (more than six million tourist each year).

If you are interested in having a Christian, traditional, or non-religious wedding ceremony in the Bahamas you can contact Barrington H. Brennen, a official marriage officer of the Commonwealth of the Bahamas and a counseling psychologist.

See webpage with more information, application and fees.

The ceremony can be conducted in a hotel, on the beach, or in a church. Most hotels in the Bahamas have Wedding Coordinators who will assist the couple in planning for a beautiful wedding day.

Couples can also take the Prepare/Enrich Inventory to discover your strength and growth areas in the relations.
The couple arrives in the Bahamas at least three days before the wedding date to facilitate an interview with Barrington Brennen and to place an application to get the marriage licensee The Bahamas Law states that the couple must be resident in The Bahamas for 24 hours prior to the date of the application. A Bahamian-issued marriage license is valid for 90 days for those seeking early application.
The marriage license fee is $100 US (To be given to the Marriage Registry)
An additional fee will be charged for the ceremony [ FORMS ]