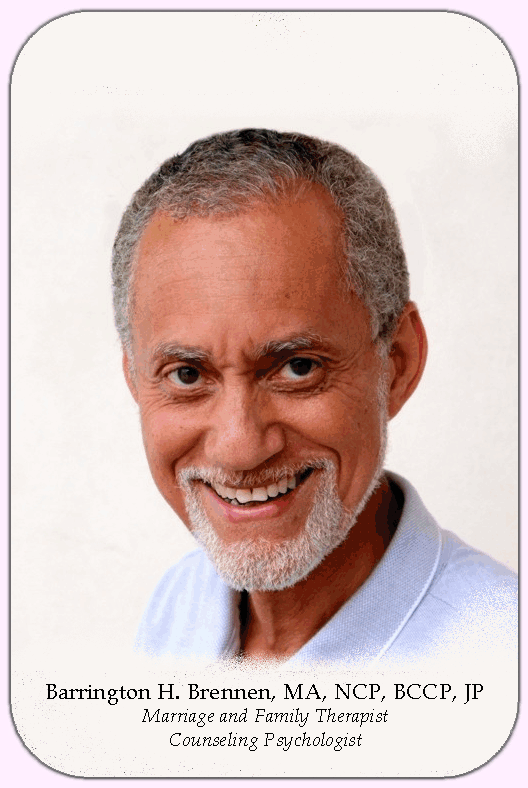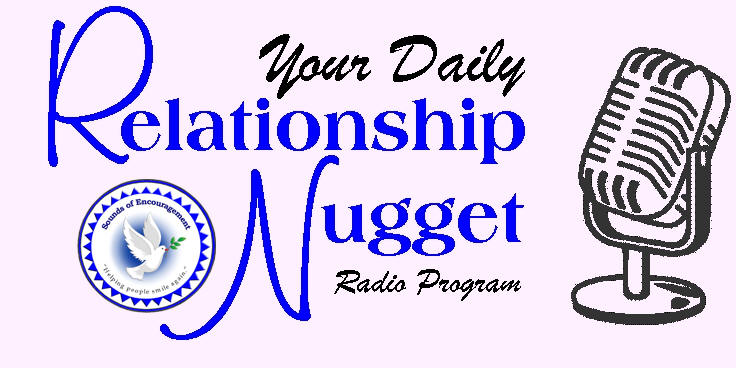 Your Daily Relationship Nugget is a short radio program by marriage and family therapist, Barrington H. Brennen, designed to encourage, inform and uplift families, couples, singles, parents, teenagers;
the lonely, depressed, troubled, etc.
Let's Put Down the Remote
By Barrington H. Brennen
Technology has provided great benefits to us over that past decades. The television, telephone, and computer have certainly lightened the load and provided wholesome avenues for information, learning, and entertainment. Technology has also made home appliances more efficient and easier to control.

In recent years the creation of hand-held devices like the smart phone, tablets, and iPads, has certainly added to the myriad of devices that have made information and entertainment easily accessible. Unfortunately, although these tools are helpful, they also introduce different kinds of challenges that are proving to be more damaging than helpful to personal development, family and romantic relationships.

The development of high definition television has introduced a new kind of mesmerization we never thought would happen. The sound and video are so clear and real we are lured in to a trap of subtle hypnotism and even a kind of social laziness. The hand-held smart phone with the ability to literally connect to any part of the world while lying in bed, has introduced a new reason to be alone and to lock out family and friends around us. These new technologies, while providing positive avenues for leaning and entertainment in the privacy of our homes, are also locking us into dark abyss of aloneness, disconnection, and selfishness.

As a mental health professional who specializes in relationship issues and personal development, I did not dream that there will be a time when people would be using electronic tools like the hand-held smart phone to have sexual affairs and romantic rendezvous. Twenty-five years ago, no couple came to me with issues of texting or sexting. I did not have individuals dealing with pornography addiction they accessed on a computer or smart phone. Today, I receive couples in my office every week complaining that the misuse of the smart phone is a central theme in their relationship. Who dreamt there would be such a thing like cyber affairs?

Less than twenty years ago, little children and teenagers enjoyed being outdoors, climbing trees, playing ball, etc. Today, children are stuck behind the television, smart phones, or computers; trapped into a world of make-belief and distorted information. Twenty years ago, the shouts of mom or dad throughout the neighborhoods were: "Children, where are you?" Or "It's time to come home, children." Today those shouts in the home are "Turn off the television." "Come off the phone." "Come out of WhatsApp, please." Read more
Your Daily Relationship Nugget is short and sweet. Each program is between seven to ten minutes in length. Each program is stimulating, provocative, and refreshing. Barrington H. Brennen is marriage and family therapist, counseling psychologist and a retired minister of the gospel. He combines his 25 years experience and training as a marriage and family therapist and writer; 43 years as a husband, and 42 years of ministry, to bring to you refreshing nuggets that can change your life.

Your Daily Relationship Nugget is a division of Sounds of Encouragement Association. Read more about him. Read his hundreds of articles on relationship issues and personal development.

Barrington Brennen operates Marriage and Family Counseling Services in Nassau, The Bahamas. He provides professional mental health therapy face to face in The Bahamas or via video to persons any where in the world.

Barrington Brennen conducts "Keeping it HOTT" seminars on relationships, single life, parenting, marriage, courtship, etc.

If you would like Your Daily Relationship Nugget on your radio station, kindly contact Barrington Brennen by using the number/email above.