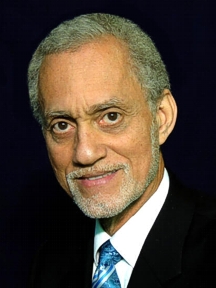 Are you begging for a kiss? If you are, you had better watch out. You might be kissing the wrong person and opening yourself to a very dangerous or not so healthy relationship. Kissing can give the message: "I want more baby," and that is not really what you wanted to say. I am referring to deep romantic kissing where the lips and the tongue mingle together. Why am I talking about kissing? Because I believe this sacred act is being treated too lightly and too many are getting messed up socially and sexually through the doorway of kissing. We are too free with kissing. We have become a cheap society of kissing fanatics.
I believe romantic kissing should be treated as something very sacred, special, and exclusive. In spite of how good it feels, kissing does not reach its highest potential of volcanic ecstasy unless the brain cells have kissed first. Too many young people are engaging the body first before they engage their heads. This is the kind of behavior that can lead to acquaintance rape or date rape. About twenty-five years ago, I wrote my first article on kissing. It was published in a universityís student newspaper in Michigan. The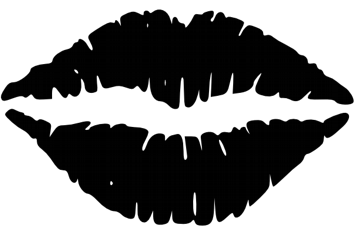 response was overwhelming. Since it was a Christian campus, many teenagers and young adults appreciated my candid and frank discussion on the subject. One young lady said: "Thank you for helping me develop a healthy relationship with my boyfriend. We both share the view that kissing is sacred and were encouraged to remain faithful to our standard."
More and more young people want to do the right thing. They want to preserve the most intimate expressions of love for a post wedding experience. But too many of them stand before the fires of passion hoping not to get burned. They spend long hours kissing, rubbing up, and turning up the heat. They do not want to have sex and get pregnant but they tearfully express, "it just happened accidentally." Thatís not an accident. Thatís a deliberate, intentional set-up when kissing-crazed individuals are allowing themselves to be held hostage by hormonal flow.
CAN YOU KISS?
I am sure you are wondering whether or not I am saying couples should kiss before marriage. I believe Christian couples who are courting and preparing for marriage can and should kiss romantically before marriage. However, they should kiss in small dosages. Limit the time and the frequency. The longer the kiss and greater the frequency the higher the temperature rises on the passion thermostat. It is important that one does not kiss on the first, second, third, fourth, or fifth date. Thatís dangerous to the heart. It causes the emotional arteries to become clogged, blocking the reasoning and enhancing sexual seduction. Even non-Christians can mess up their choice of a permanent romantic or marriage partner by kissing too soon and too long before marriage.
WHAT TO DO?
Let me share with you what I have been sharing with teenagers, young adults, and courting couples over the years. Here are 10 steps towards romantic kissing, which I suggest should take at least three months to one year to cover:
1. Talk, talk
2. Talk, talk
3. Play, play, and talk
4. Play, play, and talk
5. Bond minds
6. Hold hands and talk
7. Link shoulders
8. Hold heads
9. Kiss (Short -- kiss is small dosages)
10. STOP
Steps 1-4 are the most important time of any relationship. This is the friendship period. You need time to become friends and to play and talk together. Remember, time is your best friend. This friendship period is not time for kissing because it will stifle growth in the relationship. Steps 5-8 is the romantic phase. It is during this time when those sacred words, "I love you," will be solemnly expressed. It is a time when you like being around each other and look forward to seeing each other on a regular basis. You have blended your thoughts and ideas, and have definite plans for the relationships. Steps 9-10 is the kissing stage. The relationship has matured enough to share yourself in this fashion. But you need to restrain yourself realizing your own limitations and weaknesses. I am referring to the lip-to-lip wet kissing. Not the light-touch-on-the-cheek kissing. Romantic kissing (wet kissing) before marriage is risky business if prescribed in large doses. It is one sure way of opening the floodgates of passion which can lead you to the painful point of no return. Restraint and control are the key words here. (Note 2 Corinthians 5:14)
Barrington H. Brennen is a marriage and family therapist. Readers are encouraged to send their questions to P.O. Box CB-13019, Nassau, Bahamas, or email question@soencouragement.org, or call 1-242-327-19890. You can use a pseudonym, if desired. Send your questions on marriage and family, pre-marriage preparation, pre-marital sex, extra marital affairs, domestic violence, date rape, and moral and social development.