My Grand Niece
Ava Victoria Bryan
Would you kindly scroll down to see the meaning of these names.
Born, Wednesday, April 15, 2009, at 9:26 p.m.
Weight at Birth: 6 lbs 4 oz
Place of Birth: Princes Margaret Hospital, Nassau, The Bahamas
Parents: Katura and Keith Bryan
Members of the Grant's Town Seventh-day Adventist Church, Nassau
Photos taken by Uncle Barrington on Friday, April 17, 2009, at 2 p.m.
The two photos below were taken Sabbath, May 16, 2009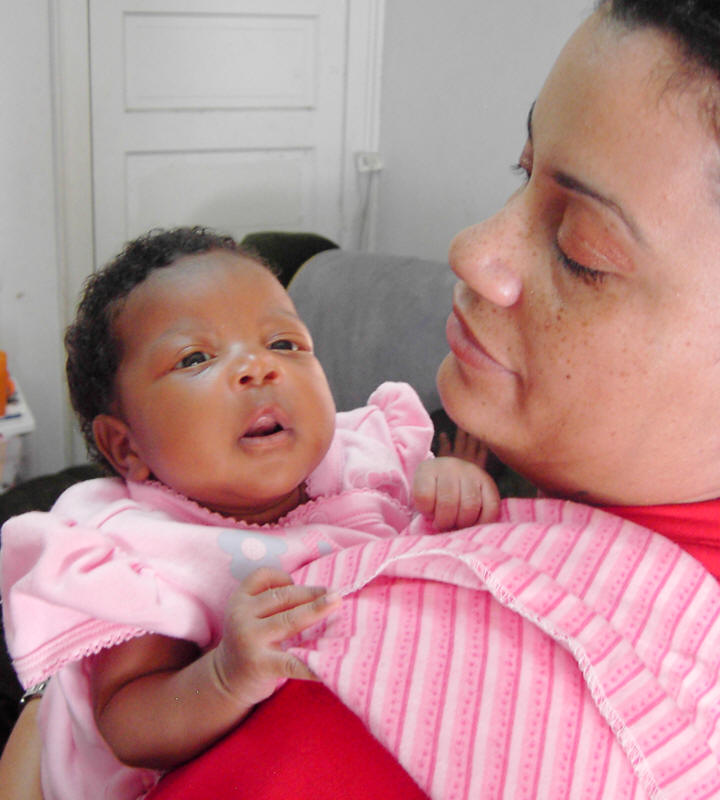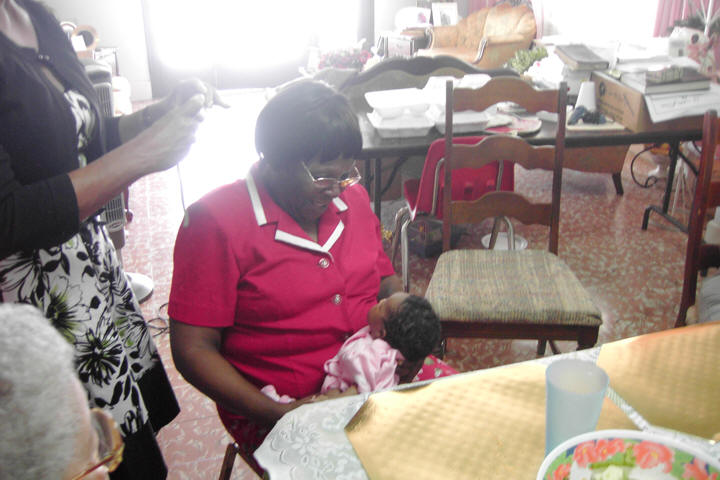 Above photo is Aunt Virgie Butler holding Ava on Sabbath, May 16, 2009 after dinner.
Photos below were taken Sabbath, April 21, 2009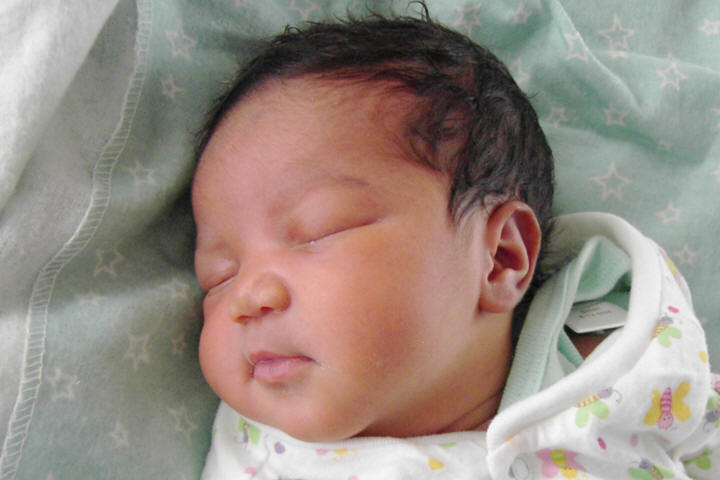 "Mommy, this is a sweet sleep"
Ave in Afghan and also Persian, means "voice" and "life." In Old English, it means "Breath of Life" In Hebrew, German, Latin, and English: it means bird, or birdlike
Victoria is pronounced vic-TOR-ee-ah. It is of Latin origin, and its meaning is "conqueror" or "victory"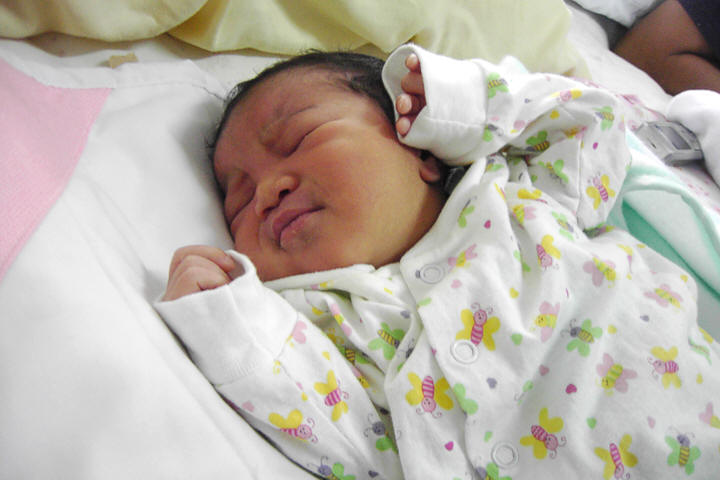 "I don't known why my grand mother dose not leave be alone. She tickles too much."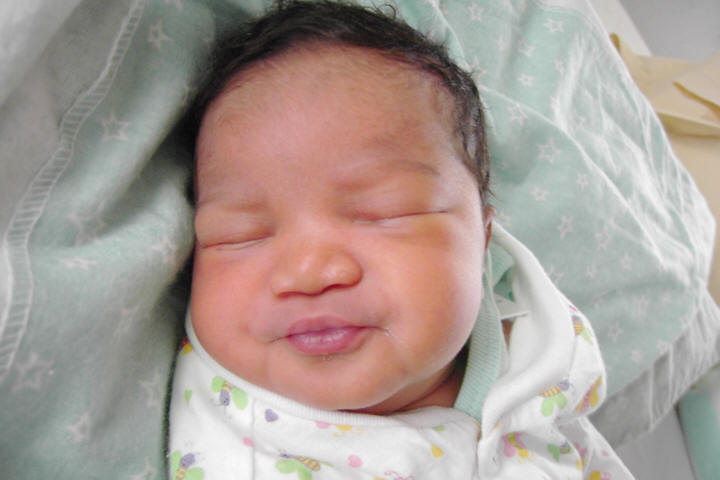 "Well, a little candy won't hurt. On second thought, don't give me any. I want to keep my beauty"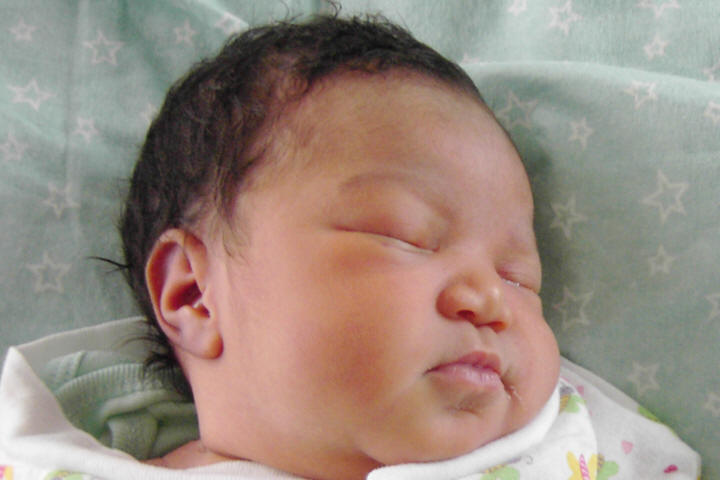 "They would not like to know what trouble I will give when I wake up. They better be ready."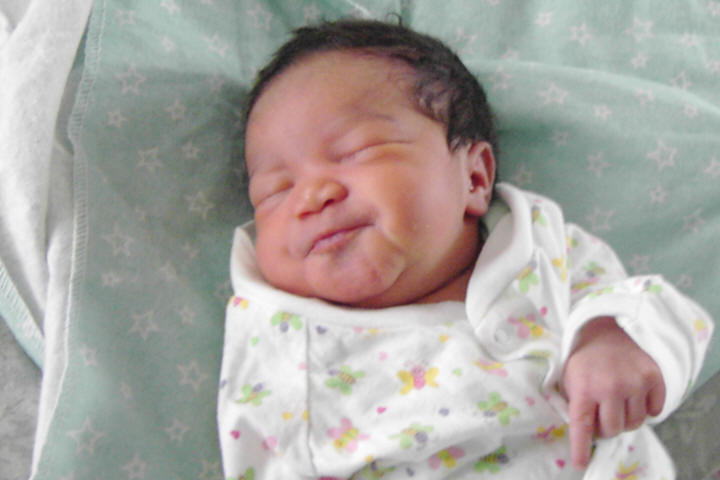 "If they think they are going to push me around, they have something coming for them. Yah!"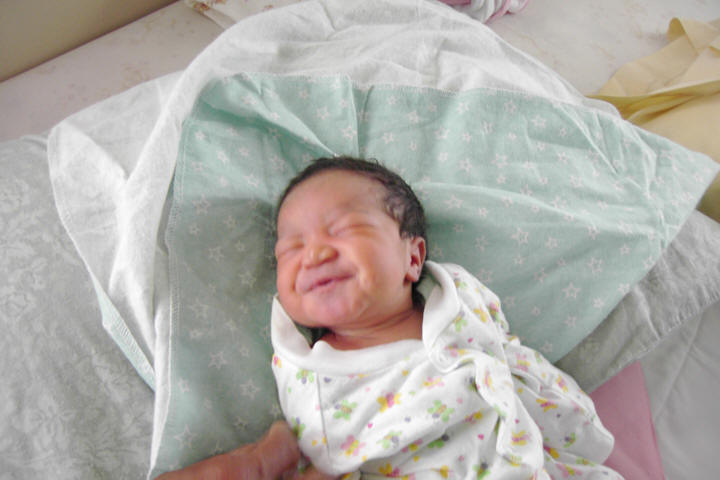 "The next time you do that you will be sorry."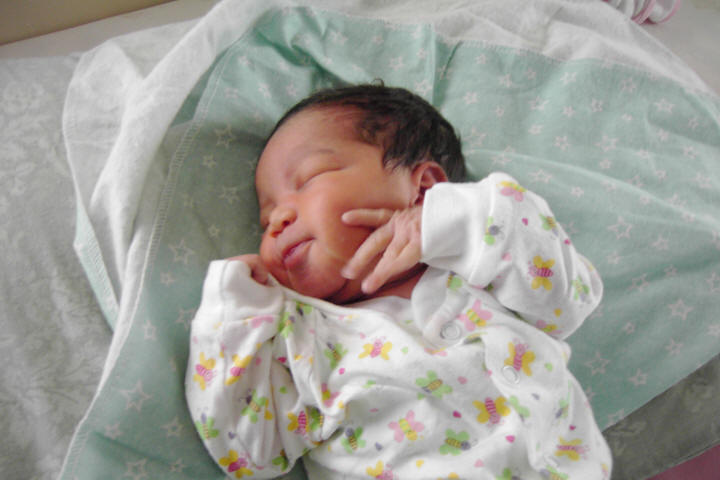 "Ah! That's better"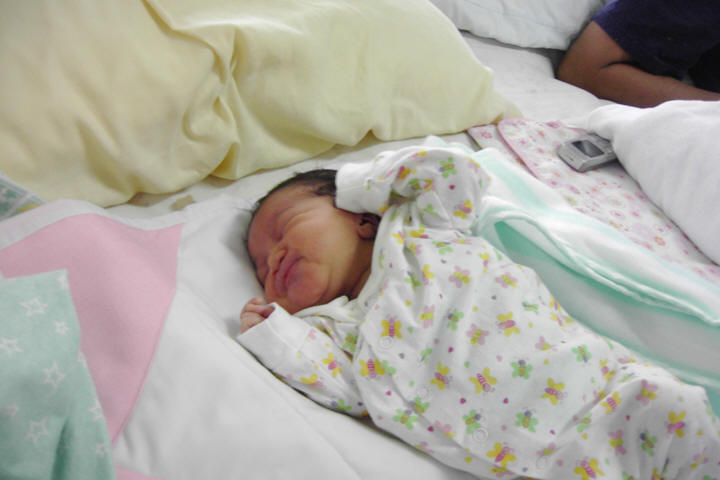 "Well, it's about time to wake up. Bring the food."
The Parents: Katura and Keith Bryan. Married December 23, 2001.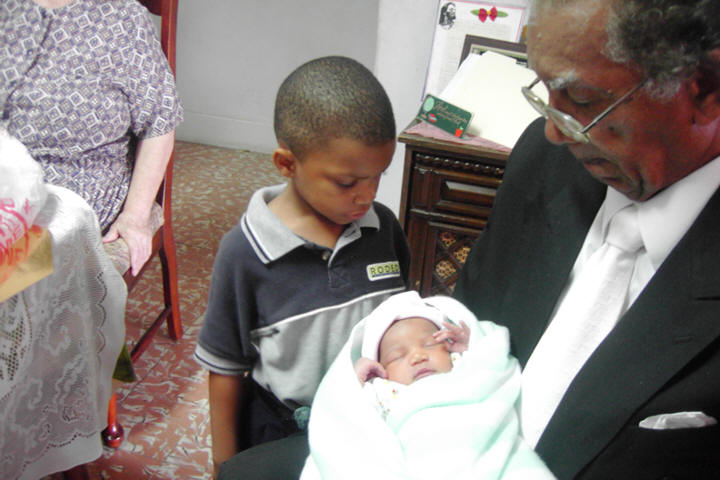 Her brother, Keith Jr, watching over her. Papa Alfred is holding the baby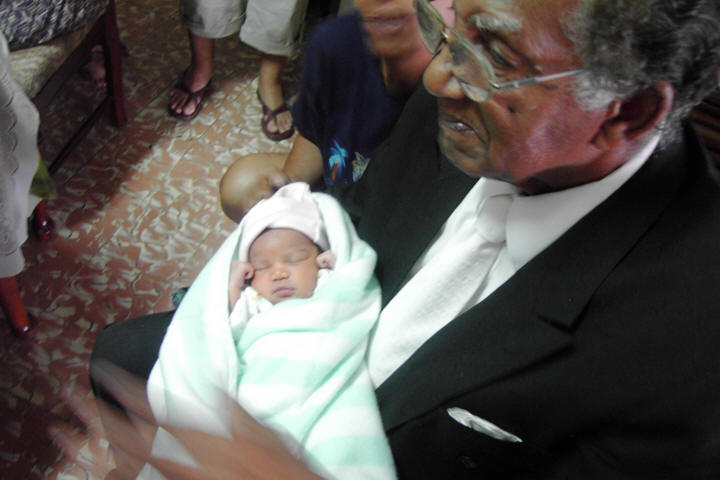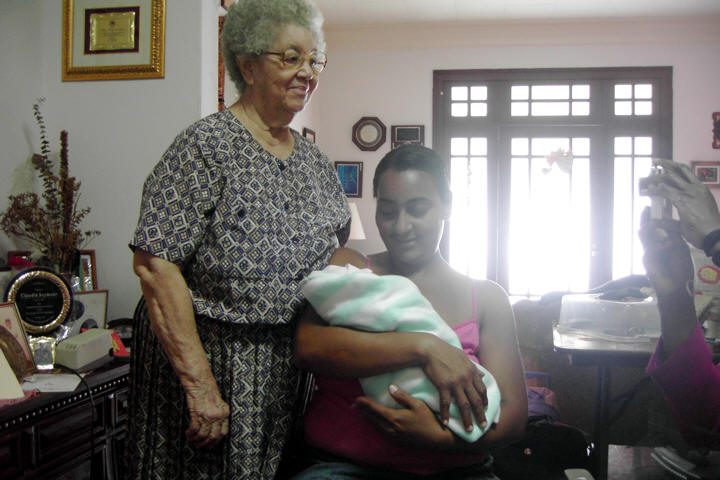 Mom watches while her aunt, Vanessa, holds her.