PRESENTER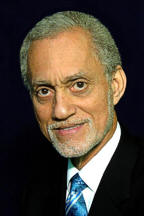 Barrington H. Brennen is funny, witty and serious--all in one package. He is co-founder and co-president (along with his wife Annick) of Sounds of Encouragement Association (SOE) and Council for Family Research (CFR), a non-profit organization dedicated to the restoration of life and helping people smile again through the mediums of seminars, workshops, publications, radio, television, and research. He an ordained minister of the Seventh-day Adventist Church currently serving as assistant to the president of the South Bahamas Conference of Seventh-day Adventist responsible for communication.

Barrington is a marriage and family therapist, counseling psychologist (for 20 years), nationally certified psychologist, board certified clinical psychotherapist USA; Justice of the Peace for the Commonwealth of The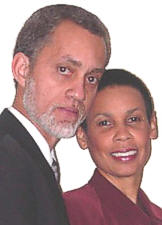 Bahamas, marriage officer for The Bahamas, an ordained minister of the gospel, musician, writer, armature graphic artist, inspirational speaker, husband of one wife for 40 years (July 21, 1977), father of two adult children, father-in-law, grandfather or four, and a lover of people. He has conducted seminars in The Bahamas, England, Cayman Islands, Puerto Rico, St Martin, Florida, USA.
CONFERENCE
TOPICS & HANDOUTS
Adventist couples and couples of any faith or no faith can attend this marriage conference.
SCHEDULE
Deadline to register is May 31, 2017
Friday 16th 6:00 to 8:45 p.m.
Put some Cayenne Pepper in Your Marriage
Saturday 17th 8:45 a.m. to 4 p.m.
9 a.m. Devotion
9:45 a.m. Seminar 3
11:00 a.m. Seminar 4
12:30 p.m. Lunch & Relaxation
2:00 - 4 p.m. Seminar 5
Saturday Night Banquet 8 p.m. at Princess Hotel, Belize City To register call or email: Cost $150 BZD
Sunday 18th 8:45 a.m. to 12 Noon
8 a.m. Devotion
8:45 Seminar 7
10:45 Open Session Questions
11:30 Closing ceremony Renewal of Vows
GREAT READING
Question: Dear Sir? I am never sexually satisfied with my wife. I've tried all I could to seduce her to have sex. She is either too busy, or there is some physical or emotional problem. We certainly have a serious conflict here. Help! Help!
Answer: Dear sexually-troubled husband: Meeting each other's sexual needs in a relationship is often a challenge to couples. Sometimes, however, it is just a matter of understanding each other and a willingness to talk frankly about it. As we are about to begin a new millennium, we should re-examine our married lives and the way we treat each other. . . Read all
CONTACT
Barrington Brennen can be reach by using any of the following:
QUESTIONS: Individuals or couples are free to send questions to me now or anytime. Person can also send a suggestion, topic, etc., that you would want in the seminar. Click here to send
GREAT READING
Do you know why a butterfly would land on your hands when you hold it out? According to my research it is because butterflies are attracted to moisture particles on your hands. Some experts say that if you put water sweetened with sugar on your hands, butterflies will come to drink the water. It is all about the moisture. I would like to use this as an allegory to illustrate how loving relationships work. If the "butterflies" around you are not landing on your "hands," it might be due to the lack of "moisture" on your hands." The "butterflies" represent the people you come in contact with each day. Read all