Pastor Keith D. Albury

Man of God, Scholar, Gentleman, Visionary Leader, Loving Husband and Father
We are left to cherish the timeless words of our husband, father, son, brother, leader and friend:

"While longevity on earth is a worthy goal,

eternity with God is more precious.

"

He stated these words on Monday, January 9, 2006
On Tuesday, January 24, 2006, at 5:37 p.m. EST, Dr. Keith Albury died after a one year battle with cancer in Scottsdale Hospital, Arizona, USA.

Today we take comfort in the words of Paul who said: "…I have been crucified with Christ, nevertheless I live, yet not I, but Christ liveth in me, and the life which I now live in the flesh, I live by the faith of the Son of God, who loved me and gave himself for me." Galatians 2:20
BIOGRAPHY

Pastor Keith D. Albury, Ed.D., J.P.

August 2, 1957 – January 24, 2006

Keith D. Albury was born on August 2, 1957 on Harbor Island, Eleuthera, The Bahamas. He attended the Grant's Town Seventh-day Adventist Church, Wellington Street, New Providence, The Bahamas during his teen years. He matriculated at West Indies College, (now Northern Caribbean University), Mandeville, Jamaica, and graduated in 1979 with a Bachelors degree in Theology. He served the Adventist Church in The Bahamas for almost 27 years as pastor, departmental director, and conference president. He died at the age of 48, on January 24, 2006, after a battle with Non-Hodgkin's Lymphoma. At the time of his death he was serving as the president of the North Bahamas Conference with headquarters in Freeport, Grand Bahama. He and his dear wife, Ann Marie Brennen Albury raised three sons, Keith Anson, Alden Densel and Brendon Evan.

Pastor Albury was witty, creative, down-to-earth, intellectual, avid reader, deeply spiritual and a lover of all people.

Pastor Albury was well known and respected by governmental leaders, community members and leaders of all faiths and the Adventist Church. At the memorial service, held on the island of New Providence, and the funeral service held on Grand Bahama, the serving and former Governor Generals, Prime Ministers, Members of Parliament and other distinguished leaders, paid their last respects. [ SEE PHOTOS ]

Keith Densel Albury began denominational service with The Bahamas Conference on June 11, 1979, following his graduation from West Indies College in the Spring of the same year. In September of 1981 he was assigned as district pastor for the Adventist Churches on the Island of Eleuthera. In January of 1985, Pastor Albury was ordained to the gospel ministry at the Grant's Town Seventh-day Adventist Church. This brought about added responsibilities as he was transferred into New Providence to pastor the Englerston Church on East Street. His high level of creative energies, coupled with the unction of the Holy Spirit, led him to work with the members to complete the beautiful edifice now called Hillview on Harold Road.

This major project and transition resulted in the creation of two churches, Hillview and the New Englerston Churches. Hillview was completed and dedicated debt-free on April 16, 1989. During his tenure as pastor of Hillview and Englerston Churches, Pastor Albury also served as the first Church Ministries Director of the Bahamas Conference of the Seventh-day Adventists in The Bahamas, 1986 – 1990.

As his journey of service continued, this servant of the Lord was called to lead out in the administration of the organization in this part of God's vineyard. On January 12, 1996, after having served as executive secretary since 1990, Pastor Keith Albury was elected president of The Bahamas Conference, making him the youngest leader in its history, along with a young team of administrators and departmental directors.

His administration was marked with years of dynamic growth and development for the Church in The Bahamas. And one of the first accomplishments during his presidency was the creation of a conference-wide strategic plan. The plan was named, "VISION 2000."

Under the same, the following were realized:

The establishment of eleven new churches and companies;

The building of a new academy in Grand Bahama, officially opened by the nation's third Prime Minister, The Rt. Honorable Hubert A. Ingraham;

The construction and dedication of the new conference headquarters on Harrold Road;

The construction of a new technical and vocational centre on the camps of Bahamas Academy Secondary Division.

Substantial increase in educational subsidies to our schools. Moving from three percent to ten percent of the tithe.

Stabilizing the conference finances; savings increased substantially and operating capital and liquidity percentages well over 100%;

The purchase and operation of a mobile community services van;

The signing of an agreement with The Government of The Bahamas to manage the Mary Ingraham Intergenerational facility, which serves senior citizens and preschool children;

The creation of the conference's website;

The creation of a professional counseling service unit for the church membership;
The creation of a counseling and school psychological unit for the educational system of the Conference;

The building, completion and dedication of more than eight churches in The Bahamas;

The signing of an agreement with Cable Bahamas to provide 3ABN to the Bahama Islands;

Created a membership database on headquarters network to provide an accurate membership analysis in terms of trends in growth, demographics, gifts and talents.

The planning for the division of The Bahamas into two fields, creating a new mission.

On January 13, 2003, Pastor Albury demitted the office of the presidency of The Bahamas Conference and accepted the call by the West Indies Union Executive Committee to serve as the first president of the newly-formed North Bahamas Mission. He came to this new field with the same fervour, vision and commitment that actuated his ministry for the first twenty-three years.

In his three years as president of the North Bahamas Mission, he once again allowed the Holy Spirit to anoint his ministry, and the blessings are evident in the phenomenal growth during this short period. Among the many blessings we have seen are:

The completion of a multipurpose building at Grand Bahama Academy

The addition of grades 9-12 at Grand Bahama Academy

An increase in the overall churches membership from 1200 to 1700 members

A net increase in tithe of 57 percent over three years

The ground breaking and laying of the foundation of the Sunrise Church in Hawksbill Creek

The ground breaking and building of the Mission headquarters

The ground breaking for a new church in North Abaco

The formation of a New Church from Cooper's Town Company to the North Abaco Church

Commenced development of a Youth Campsite

The creation of the North Bahamas Mission Pathfinder Band

The ground breaking of the Jervis Community Centre at the Freeport Seventh-Day Adventist Church

Pastor Albury was known to be an avid reader and became versed on many subjects. His life-long quest for knowledge fuelled his academic pursuits. In 1990, he completed his Master's Degree in religion with emphasis in New Testament Studies from Andrews University, Michigan. And on July 7, 2004, he successfully defended his doctoral dissertation successfully on "An Analysis of Factors of Pastoral Leadership ad Church Growth among Churches with The Bahamas Conference and North Bahamas Mission of Seventh-Day Adventist." On November 13, 2004, Argosy University , Sarasota, Florida, conferred upon him his Doctoral Degree in Education.

Throughout his years Pastor Albury was influential and revered for his contributions made to various national committees, having been appointed by the government of the Bahamas to the National Commission on Crime, The Bahamas Telecommunications Board of Directors, and The Education Review Panel. He was also a recipient of many denominational and civic awards for his committed dynamic evangelistic efforts and visionary leadership.

Pastor Albury was married to the Ann Albury, nee Brennen, a registered nurse and educational and development psychologist. Their union produced three sons: Keith Anson, Alden Densel Lauren, and Brendan Evan.

His Personal Life
Written in 2000 (To be updated)

LIFE BEGINS
He dreams about boil fish. He brags about his picturesque, picket-fence birth place–Harbor Island, the Bahamas. He walks and sleeps while doing his favorite past-time--reading. He vehemently expostulates on theological issues. He passionately preaches about his love for Jesus like no other islander can. Whom am I talking about? He is the six-feet-one-inch tall, 43-year-old, Keith Densel Albury--the youngest-ever president of the Bahamas Conference of Seventh-day Adventists.
Pastor Albury started his life on one of the most beautiful little villages on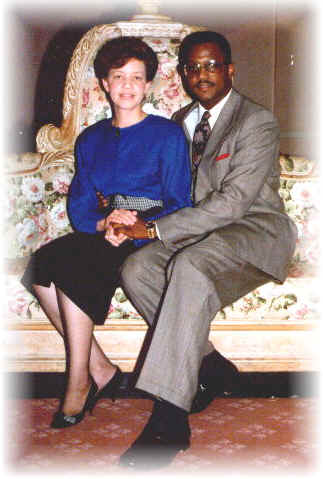 earth–Harbor Island, Eleuthera, nick named "Briland." Harbor Island is located more than 60 miles from Nassau, on the northern tip of Eleuthera. It has often been called the Nantucket of the Caribbean and the prettiest of the Family Islands. There is full employment, and the people live in peace and comfort. Why not? Harbor Island is the place with one of the few pink sand beaches in the world.
What does Pastor Keith love to do when he is not in his office? He loves to relax, sleep, read, surfing the web, and wear easy man shirt-jackets. There is one more thing Pastor Albury loves to do when he is not in his new, tastefully decorated, presidential suite. He plans, plans, and plans.

In the words of his mother, Fannette Albury, "Keith always had a mind to achieve. He likes setting goals and planning to reach them. He had a mind of is own to become someone great." The truth is that planning, setting goals, and achieving, them are as much a part of his public life as it is his private world. Today, the Bahamas Conference is growing and accomplishing many innovative initiatives for development.
INSPIRATION BEGINS

At the age of four, Pastor Albury left Harbor Island with his parents to move to Nassau. But every summer, the magic of Briland would draw him to his birth place. It was only after the birth of his own children and as church responsibilities grew that his travels to Harbor Island slowed down.
When his parents moved to Nassau, they became active members of the Church of God of Prophecy. One by one the family grew with six more siblings: Darlene, Jannel, Tammy, Wendy, Dawn, Londell.
When Pastor Keith was eleven-years-old, in 1968, he was baptized by Pastor Roy Fernander and became a member of the Grant's Town Church. He was an active pathfinder during these early years. In 1975 he recommitted his life to Jesus in the Come Alive Crusade conducted by Pastor Silas McKinney. That was the beginning Keith Albury's call to become a minister of the gospel and his desire to share the good news of what God had done in his life. He began planning to go abroad to study to become an Adventist minister.
The lack of money did not dampen his drive to reach to his goal. He enlisted as a student colporteur and sold enough books to achieve the first years scholarship at Northern Caribbean University (Formerly West Indies College).
Throughout his college life Pastor Albury supported himself by selling religious books during the summers. He also testifies of the many ways God has intervened in his life during his days as a college student. His words are "When times seemed toughest my God was my closest companion."
ROMANCE BEGINS

College life was active, adventurous, and romantic. While studying for the degree in religion, he was an active student leader, and of course, one of the campus favorite energetic young men. There was one female that captivated the eyes of youthful Keith Albury. It was Ann Marie Brennen. Wow! It was love at first sight. A match made in heaven. Can you imagine Pastor Keith composing and singing love songs for his lovely bride-to-be? Ann was thrilled each time she heard that soft, expressive voice, singing to her those songs never heard before by anyone else on earth. Did it work? Did he have to practice by himself in the bushes? Were Pastor Keith's compositions magical? They must have, because on December 23, 1979 (21 years ago) Ann and Keith became one in holy matrimony. They now have three wonderful sons: young adult Keith Anson, a religion and business major at Oakwood college; and teenagers, Alden and Brendon, students at the Bahamas Academy.
Pastor Keith Albury has served as president of the Bahamas Conference of Seventh-day Adventists since January 12, 1996. Prior to his election to the presidency of the conference, Pastor Albury served as Executive Secretary of the Bahamas Conference for five years: 1990-1996. He was the first to be named Church Ministries Director in the Bahamas (1986–1990). Before that he was the pastor for the Eleuthera, Englerston & Hillview districts of churches.
In coming to the office of president, Pastor Albury initiated strategic planning and developed the Bahamas Conference's blueprint, "Vision 2000," which projected a major expansion of the Conference over a five-year period. This strategic plan has already resulted in the building of a new academy on the island of Grand Bahama and anew conference office. It also encompasses the establishment of plans to build a convention center. The principle aim is to establish 10 new churches in new territories in the Bahamas
THE DISTRICT PASTOR
During his 21 years of ministry, Pastor Albury has preached to thousands in crusades and other events throughout the islands of the Bahamas, the Caribbean, Central and North America. Hundreds have accepted the Lord Jesus as their Savior as a result of his ministry. Pastor Albury served on the island of Eleuthera (his first pastoral district), Hillview, New Providence and Grant's Town churches.
He led the members at Englerston Church on East Street to reach their goal of moving into their new spacious sanctuary on Harrold Road in 1986, debt free. This new structure was named the Hillview Seventh-day Adventist Church. Pastor Albury is a no-nonsense, energetic, innovative, spirit-filled pastor. He always wants to do what is right and best for his congregation. He is not afraid of doing new things once it will help in the growth of the church.
THE STYLISH PREACHER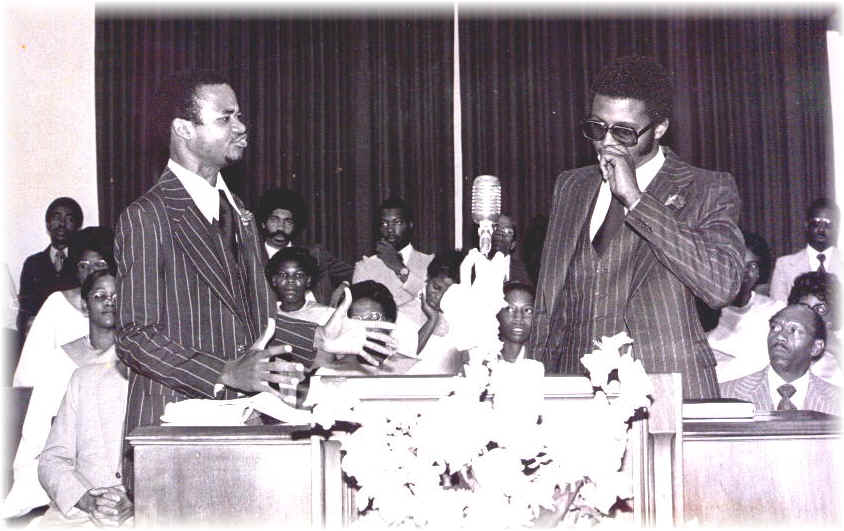 How could we forget the dynamic pinstriped or robed preachers-–Keith Albury and Jeff Thompson? Pastor Keith passion to preach led him to try new ways of preaching the gospel. He joined with his close friend Jeff Thompson to form the first-ever duet preaching team in the Bahamas. They conducted a successful youth crusade at the Grant's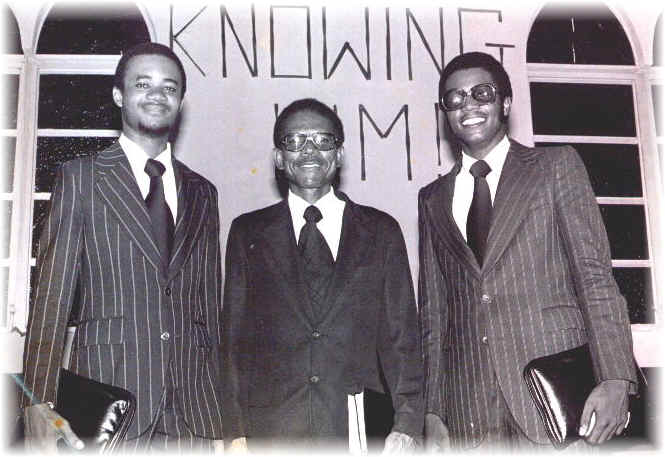 Town Church and then in Exuma. They thrilled congregations everywhere. No one could do it like these two special preachers. It sounded like one person preaching. Their phrases were joined perfectly. Their thoughts flowed smoothly. Their black robes or slim pinstriped suits swayed gracefully as they methodically and skillfully presented the message.
HIS SPIRITUAL LIFE
Before the sun rises each day, Pastor Keith opens the Word to begin the day with God. He connects his heart to the giver of life and opens his mind to the leading of the Holy Spirit. Pastor Keith's commitment to his Savior is evident in his everyday life. His family devotions and spicy and invigorating. His sermons are a reflection of his deep connection with the Author of knowledge and life. He joins his wife in effectively leading their sons everyday to Jesus. He is a spiritual leader because the Supreme Spiritual Leader is in his heart.
HIS FAMILY LIFE
Today, Pastor Keith is a happy and dedicated father and husband. He is an excellent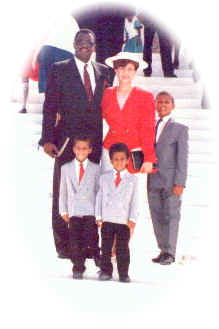 father to his three sons. He takes his time instill in each one to excel. He wants his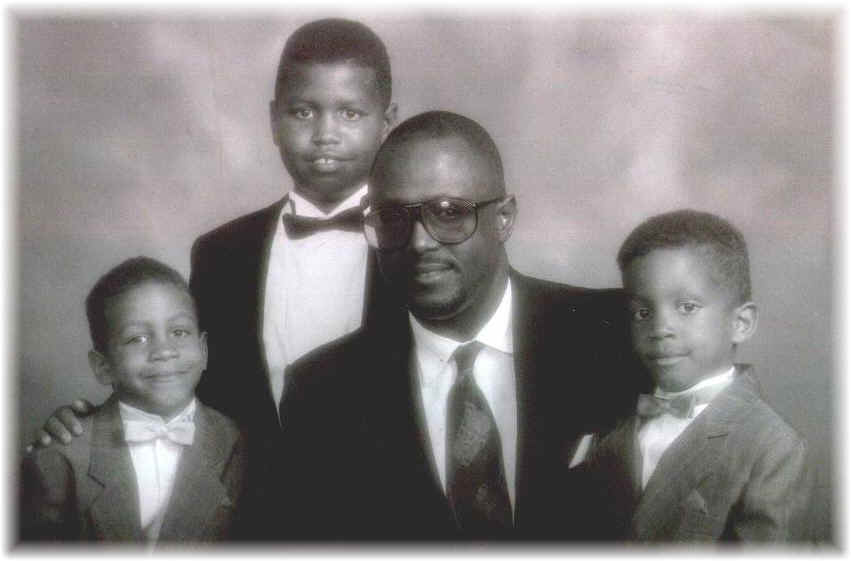 sons to be thinkers and not just "reflectors of other mans thought." He makes his family first in his life. He cherishes his time spent with his lovely wife, Ann, and their bouncing dog.
Pastor Albury is completing a EdD in Human Services Administration/Organizational Leadership. Ann Albury is a registered nurse and an educational psychologist. She holds a MA in Educational and Developmental Psychology from Andrews University, and presently pursing further studies.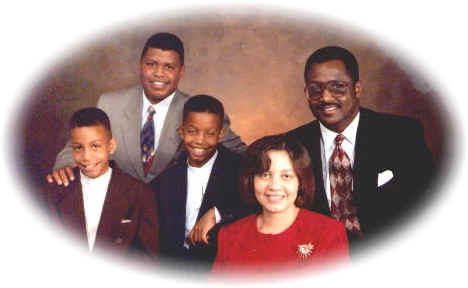 As of September she has been appointed School Psychologist with the Special Services Unit for the Office of Education of the Bahamas Conference of Seventh-day Adventists. Ann Albury is the leader of the Shepherdess Club (a sorority for the wives of pastors), whose current interests is a church history project for the Bahamas Conference. Happy wedding anniversary Ann and Keith Albury