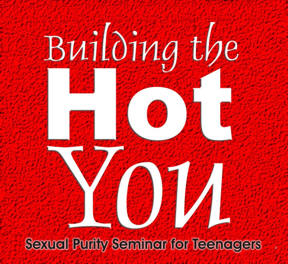 Barrington H. Brennen is an ordained minister of the gospel, board certified clinical psychotherapist, nationally certified psychologist, USA, marriage and family therapist, musician and writer. He loves talking with young people and sharing about Jesus and the practical things of life. He graduated from Bahamas Academy in June of 1973. He is a husband (33 years), father, and grandfather. He earned graduate degrees in counseling psychology and religion from Andrews University, Michigan.

Students are free to contact him via email to ask questions or to give comments. Use the contact information on your right.
Fourth Session
Finding the New You?
Today's Text: Psalms 139:13-14
"For you formed my inward parts; you knitted me together in my mother's womb. I praise you, for I am fearfully and wonderfully made. Wonderful are your works; my soul knows it very well."
High Points:
What you think about yourself matters most.

Illicit sex is one of Satan's most powerful tools to destroying who you are.

Rebuilding is painful, but remaining down in the dumps is more devastating and painful.

Putting Jesus in the driver seat of your life is the key to becoming the "hot new you"

The new you will not just be sexually abstinent but sexually pure. Sexual purity is a state of mind and body. Sexual abstinence is a state of body only. To be hot for Jesus, we need both of them.

The new hot you will be kind to others, pray and read the Bible daily, avoid cheating in school, be a positive witness wherever you go, respect your peers, will not bully others.

Jesus died to redeem even the most troubled high school student. Jesus can keep us from falling the first time.
Contact the speaker: buildingthehotyou@gmail.com
1242-327-1980