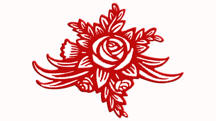 Videos from the Funeral Service
For Anthony Livingstone Roach
Held Sunday, December 8, 2013
At the Hillview Seventh-day Adventist Church, Nassau, The Bahamas
This page was late updated on Friday, October 02, 2015
The congregation. More than 700 loved ones and friends packed the Hillview Seventh-day Adventist Church
"Ride the Chariot" By the King Voice
Tony sang in the quarters between 1963 to 1973
Singing on Sunday were Elliston Rahming, baritone; Anthony Curtis, second tenor;
Barrington Brennen, bass; and Harold Dorsett, first tenor
One of Tony's son Alcott, sharing during the funeral.
A very short clip from the sermon by Pastor Leonardo Rahming
Singing at the graveside led spontaneously by Alcott
The webpage was created by Barrington Brennen as a tribute to a wonderful person.
Join me in celebrating the life of Anthony Livingstone Roach by sending your tributes and
condolences to be published on this page as a memorial to his dedicated, Christian life in Christ.
Take your time to view these five pages in honor of a special child of God.